Chorister Open Day - 9 June 2018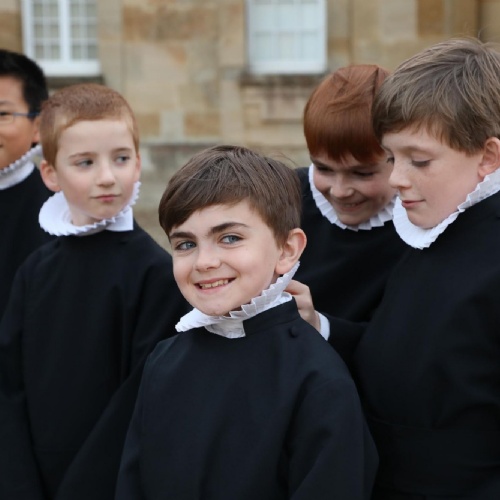 Saturday 9 June at 4.30pm - New College Chapel
For boys who love singing... Join the choir for an afternoon of singing, games, information and New College's famous tea, and find out everything about life as a New College Chorister. Meet the director, Robert Quinney, and current choir parents, and enjoy a special family friendly Evensong at 6.15pm.
A choristership in New College & a musical education for life
Each September four or five seven-year-old boys start as choristers in New College Choir, and begin an extraordinary musical and educational journey. Six years later they leave as expert musicians. They sing in concerts across the world, record CDs, and take part in choral services in Oxford's grandest medieval chapel. Parents often ask how an 'ordinary' school boy is transformed into a musician of professional standard. The answer is in the quality of the musical education the choristers receive and the self-confidence they learn as performers.
To sign up for the Chorister Open Day on 9 June (4:30pm in Chapel), click here.
For more information: nancy-jane.rucker@new.ox.ac.uk
All choristers enjoy generous bursaries at New College School www.newcollegeschool.org