Organ Scholarships
An organ scholarship at New College provides invaluable training for players considering a career in music. Our Organ Scholars are an important part of the choir: working alongside the Assistant Organist, they play for chapel services, assist in the training of the choristers and take an active part in the musical life of the college and wider university as accompanists. Free organ and vocal tuition is provided. The organ scholar's bursary is currently £750 per year, plus professional fees from concerts and tours, and a room (with piano) is provided for all three years in college. The choir aims to attract proficient players (Grade 8 and diploma standard) who will relish the opportunity to work in a musically challenging environment, and develop professional level skills.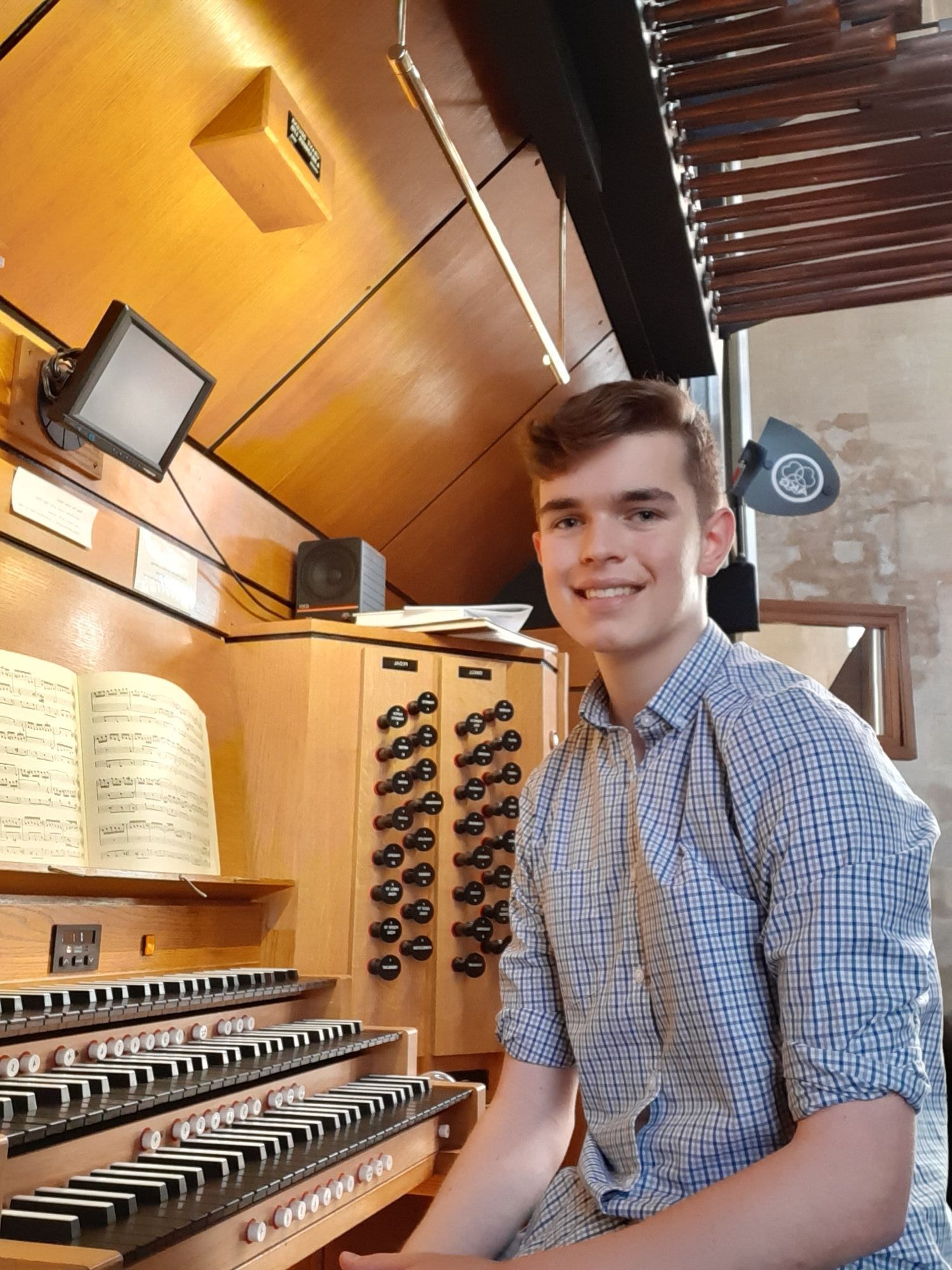 If you would be interested in pursuing an Organ Scholarship at New College, you are warmly encouraged to be in touch with Robert Quinney. You can find much more information about Organ Scholarships across Oxford University, including at other colleges, on the University website.
Many of New College's former Organ Scholars have gone on to distinguished careers as cathedral organists, conductors and composers. Below, Ryan Wigglesworth, winner of the vocal prize in the 2010 British Composers Awards, and international conductor, writes of his time at New College as organ scholar:

Ryan Wigglesworth
It's difficult to generalise about New College organ scholars, their predilections, and their post-University career routes. I'd hazard a guess that of all the 'big' Oxbridge choral foundations, New College has produced the fewest cathedral organists. In recent years, the tendency has been to gravitate towards piano accompaniment, continuo playing, conducting, or in my case, composing and conducting. There's no particular reason for this, and it's certainly not to say that New College organ scholars don't emerge with the equipment necessary for a job in the cathedral loft or choir stalls. Patently not! To simply state the skills that can become second nature after three years at NC might suffice: accompanying the peerless choir in a huge range of repertoire; directing the choir itself; continuo playing (both harpsichord and organ); dealing with demanding concert and recording schedules; period-instrument performance practice; voice training; singing (if you've a usable voice yourself); sight-reading; score-reading; transposing; playing from antiquated clefs – the latter four sometimes simultaneously, and all whilst grappling with a barely legible facsimile score…

But somehow a wider perspective is always in view. Doubtless these skills are useful in themselves (and doubtless some you'll never need to use again), but – and here's the crucial point – they are all serving the main task of becoming a rounded musician, of learning and understanding the craft.