Choral Scholarships
Applications are now open for awards starting in October 2024! Apply online on the University of Oxford choral award page. Scroll down to 'How to make an application'.
Most of the altos, tenors and basses in New College Choir are undergraduate members of the college, studying a variety of subjects. These choral scholars – known as academical clerks – sing in the choir's daily services, balancing this commitment with their academic study. Though many of our academical clerks go on to flourish as professional musicians, others pursue careers in sectors such as the law, teaching, and IT. All leave New College with a fine voice and exemplary musicianship.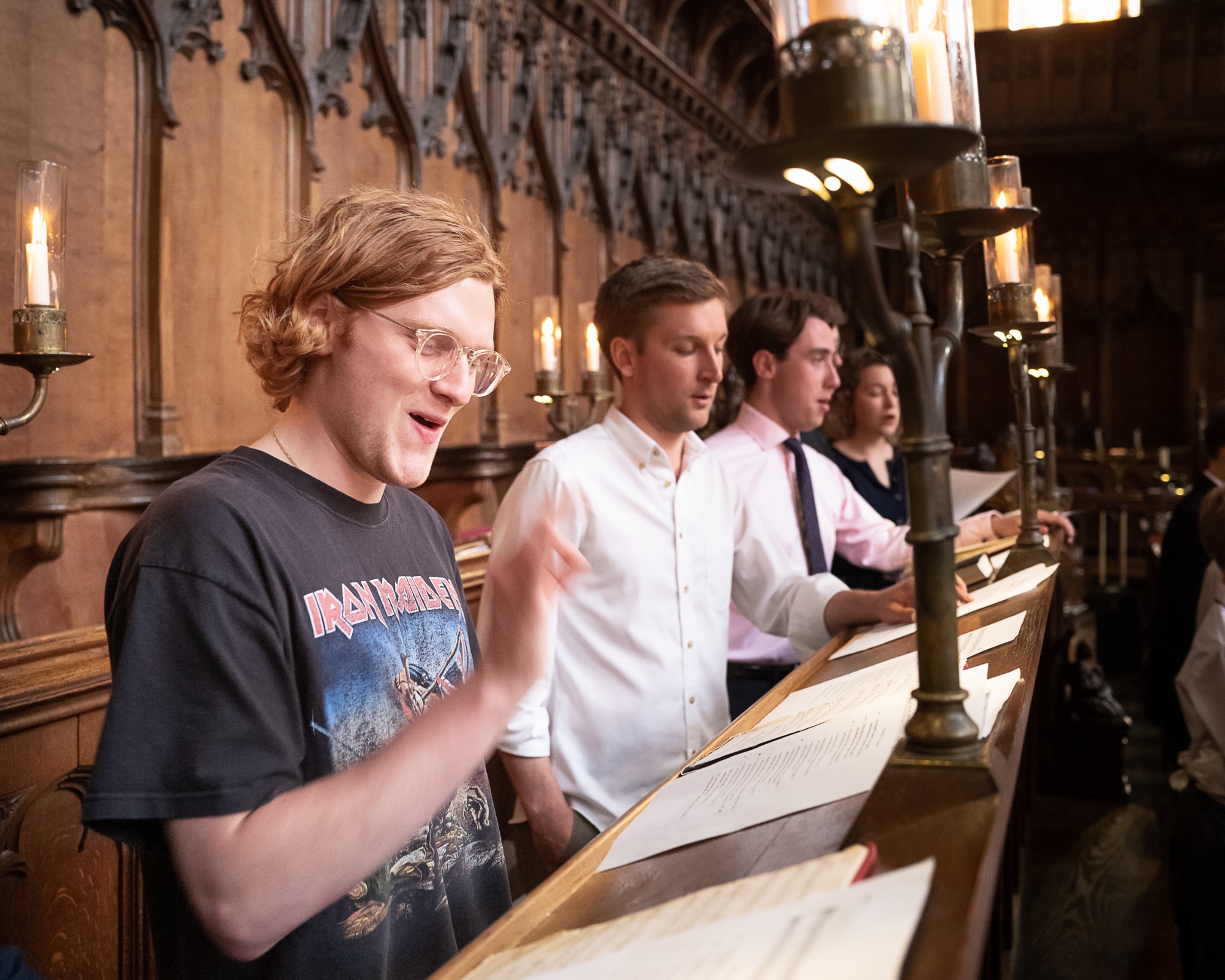 Benefits include a bursary of £600 a year, and free singing lessons, as well as guaranteed accommodation in college. The choir aims to attract singers with serious commitment to their musical development as well as a high standard of vocal proficiency. The academical clerks also sing in a more casual close harmony group called The New Men.
Choral awards at New College are part of the Oxford choral awards scheme. Admission to the choir is dependent on gaining an academic place to study in the college and all potential choral scholars must go through the UCAS application system.
Many former Choral Scholars from New College have gone on to distinguished careers in choral music, as composers, conductors and singers. Below are a few testimonials from previous members of the choir.
Robert Hollingworth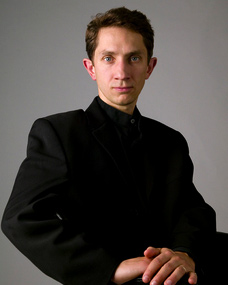 "Being at New College, specifically at New College and not just at 'Oxford' in general, was the making of me, I think. I was quite an early music nerd and I badly needed both my dose of Baroque performance with Edward but also medieval, Renaissance and 20th century musings with John Milsom.
In the choir, I got to sing in thrusting, hugely musical performances with a professional period instrument ensemble for the first time and was completely thrilled by doing this live instead of listening to recordings. And all the time, I was part of a choir that had been going at it for hundreds of years.
I set up I Fagiolini in my second year with practically all the singers coming from the choir."
Guy Cutting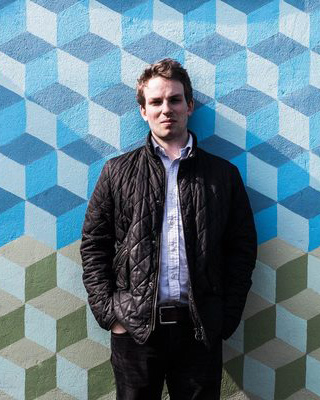 "As both chorister and choral scholar in New College Choir, I certainly received the full training.
The vocal and musical coaching I received in the choir over a total of eight years has undoubtedly played a huge part in the formation of my professional singing career.
I find myself using the skills that I acquired during my time in the choir every day, and I feel very fortunate to have received such a thorough musical education at such a young age."
Alex Chance
"Singing as an academical clerk with New College Choir was the best possible musical and professional training I could have received; different and diverse music every day, a seriously talented peer group, and opportunities to tour all over the world. Luckily I still had time to play cricket in the afternoons before evensong!"