Choral Services
Choral services resume on Friday 21 April for Trinity Term.
Visitors are welcome to choral services, but groups larger than 10 are asked to book in advance via the chapel administrator. Please note that there are no services on Saturday 6 & Monday 8 May.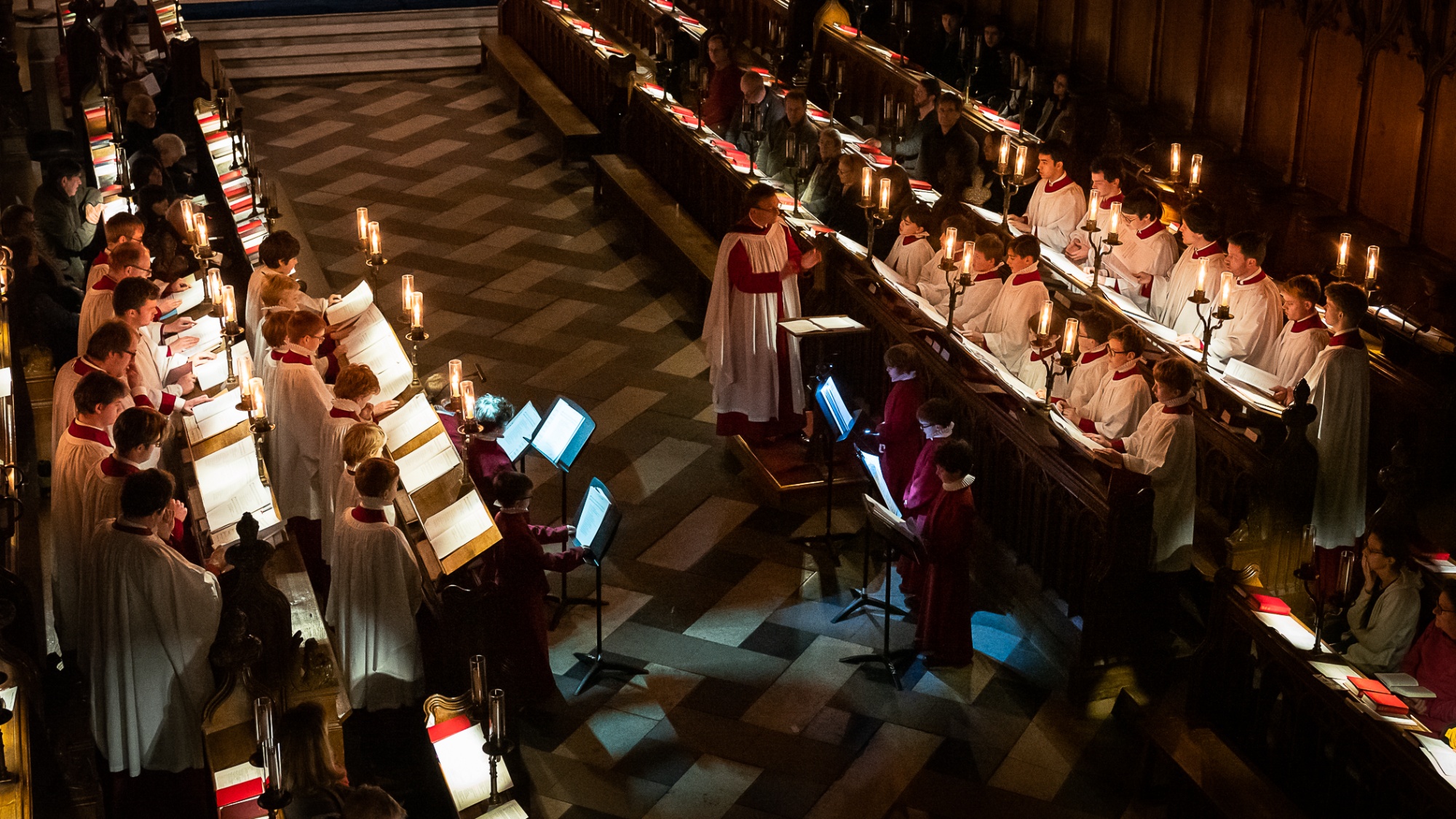 Trinity Term 2023
Weekly services (Friday 21 April - Sunday 18 June)
Sunday 17.45 Evensong (full: with sermon every other week)
Monday 18.15 Evensong (Clerks' voices)
Tuesday 18.15 Evensong (full)
Tuesday 21.00 Compline (Clerks' voices) in weeks 1, 3 5 & 7 of term (25 April; 9 & 23 May; 6 June)
Thursday 18.15 Vespers (choristers only)
Friday 18.15 Evensong (full)
Saturday 17.45 Evensong (full) or Sung Eucharist (13 May)
Evensong on Sunday will be livestreamed on the New College Choir YouTube channel
Half-term: services on the first weekend (27-28 May) and during the following week are sung by the Clerks. The choristers return to sing for the second weekend (3-4 June).
The Music List for the term can be downloaded below.
Special services
Saturday 22 April at 5.45pm: Evensong for the University of Oxford Choral and Organ Open Day
Sunday 23 April at 5.45pm: Sung Eucharist for Easter
Sunday 30 April at 5.45pm: Cantata Vespers
Saturday 6 May at 5.45pm: no service (Coronation Day)
Monday 8 May: no service (Coronation Bank Holiday)
Tuesday 9 May at 6.15pm: Joint Evensong with the Choirs of Christ Church & Magdalen College
Thursday 18 May at 6.15pm: Sung Eucharist with Procession for the Feast of the Ascension
Thursday 8 June at 6.15pm: Sung Eucharist with Procession for the Feast of Corpus Christi
Friday 16 June at 17.45pm: Evensong for College Leavers
Sunday 18 June at 4.00pm: End of Year Evensong
Saturday 24 June at 5.45pm: Evensong and MacMillan anthem premiere (admission by ticket only)