Choral Services
Choral services will resume on Friday 7 October.
Visitors are welcome to choral services, but groups larger than 10 are asked to book in advance via the chapel administrator.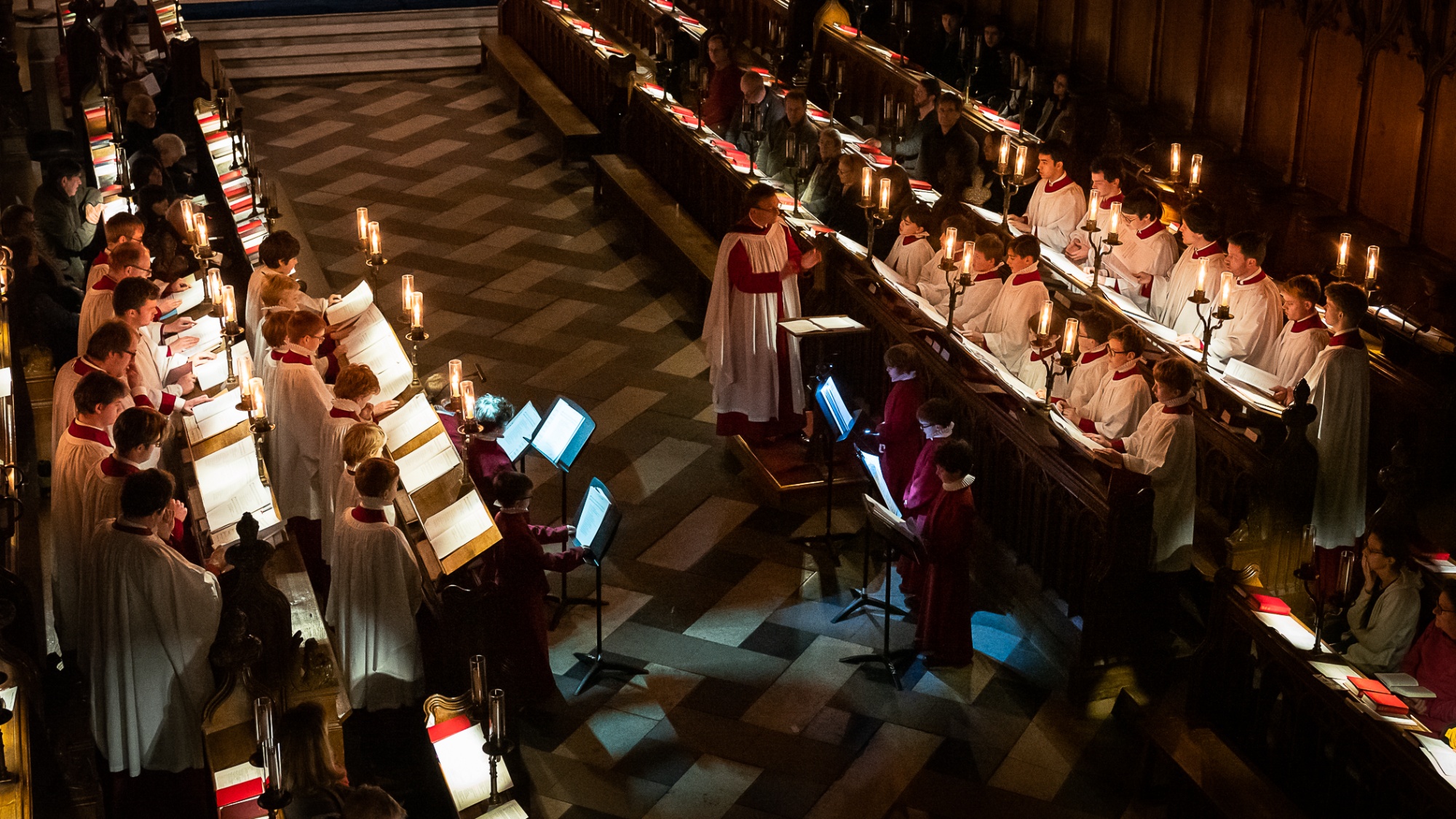 Michaelmas Term 2022
Weekly services (Friday 7 October - Saturday 3 December)
Sunday 17.45 Evensong (full: with sermon every other week)
Monday 18.15 Evensong (Clerks' voices)
Tuesday 18.15 Evensong (full)
Tuesday 21.00 Compline (Clerks' voices) in weeks 1, 3 5 & 7 of term (11 & 25 Oct, 8 & 22 Nov)
Thursday 18.15 Vespers (choristers only)
Friday 18.15 Evensong (full)
Saturday 17.45 Evensong (full: Sung Eucharist 15 & 20 October, 12 & 26 November)
Evensong on Sunday will be livestreamed on the New College Choir YouTube channel
Half-term: services on the first weekend (22-23 October) and during the following week are sung by the Clerks. The choristers return to sing for the second weekend (29-30 October).
The Music List for the term can be downloaded below.
The Carol Services are generally reserved for college members and choir families.