Friends of New College Choir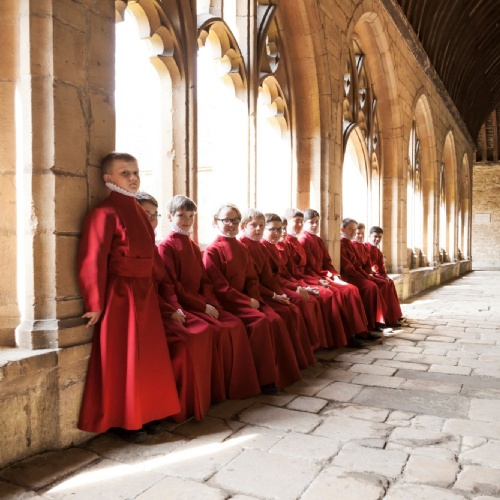 Preserving a priceless heritage for the future ... World-class music for a new generation.
The Choir of New College Oxford is celebrated the world over for the quality of its music-making, and for the generations of singers, organists and conductors who have been educated here, and who have gone out from the college to blaze a trail in the musical world.
Music for Oxford and the world
Since 1379 the choir has honoured the Founder's intentions by singing choral services in chapel, and this tradition continues almost unchanged, shaping generations of choristers and academical clerks with a sense of history and of the power of music to transform the lives of performers and listeners alike. The choir looks outward from the chapel to the wider world in its innovative, award-winning recordings and international concert schedule. This musical outreach brings the choir and college global recognition, enhancing their reputation far beyond Oxford. Our distinguished choir alumni include: James Bowman, Philip Cave, Ian Fountain, James Gilchrist, Howard Goodall, Matthew Halls, Simon Halsey, Nicholas Kok, Andrew Lumsden, Howard Moody, Daniel Norman, Patrick Russill, Toby Spence, Richard Seal, Jeremy Summerly and Geoffrey Webber, among many others.
A choir for the future
This priceless heritage now needs your support if the choir is to maintain its reputation for choral music at the highest standard, and its commitment to educating future generations of musicians. We now need to build on this reputation and to establish a firm foundation for the choir's activities, not just within the chapel but also in the wider world. The costs of sustaining the choir's high external standing grow each year, and we face the challenges of diminished funding for concerts and recordings, and the decline in revenues from them.
We want to ensure that New College Choir is still being heard beyond the walls of the college – on recordings and in concert halls. So we are launching the Friends of New College Choir to build stronger connections between former and current members of the choir, and all who love its work.
The following document provides more information about becoming a Friend of New College Choir.