Recordings
John Sheppard Media Vita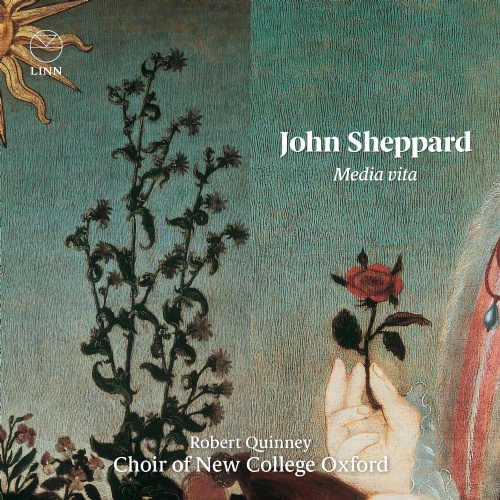 Release Date: 23 October 2020
This debut release with Linn Records features the works of the English Renaissance composer John Sheppard, including his most celebrated work, Media Vita, and four motets which receive their premiere recordings.
New College Choir was already 150 years old when Sheppard arrived in Oxford. His boundary-pushing polyphony requires the skill and precision of liturgical professionals, and under Robert Quinney's direction the choir gives compelling performances. Described by Linn Records as 'another distinctive and stylish performance from this acclaimed choir', this disc marks the first in a new series of recordings for the Linn label.
Sunday Times: best 3 new releases 18 October 2020
John Sheppard: Media Vita/Choir of New College, Oxford/Quinney; Linn Records CKD 632
'These seven beguiling pieces by John Sheppard were written late in his career, in Mary Tudor's reign. Four receive significant first recordings. And the immense hymn setting Media vita makes for a glorious finale. Robert Quinney shapes graceful performances, with Sheppard's often dense textures never feeling congested, and the New College boys' sound is pleasingly open and natural.' Stephen Pettitt, The Sunday Times, 18 October 2020
Click on the link below to listen to a track from the Album.
Selected as one of the top releases in the December issue of Gramophone in 2020: click on the link below to read the full review.
| | | |
| --- | --- | --- |
| 1 | A solis ortus cardine | 8:55 |
| 2 | Inclina me Domine | 5:28 |
| 3 | Iudica me Deus | 9:34 |
| 4 | Deus misereatur | 8:39 |
| 5 | Confitebor tibi | 6:06 |
| 6 | Sacris solemniis | 8:17 |
| 7 | Media vita | 24:23 |
| | | |