6th Form Scheme
An opportunity for singers considering a choral scholarship at Oxford
New College Choir offers prospective choral scholars the opportunity to join the Choir for a service of Choral Evensong. We ask that you arrange this via email with assistant organist Timothy Wakerell at least two weeks before your visit. In order to get the most out of the experience you need to be singing at grade 7/8 standard (ABRSM); you may find information on our choral scholarships page interesting.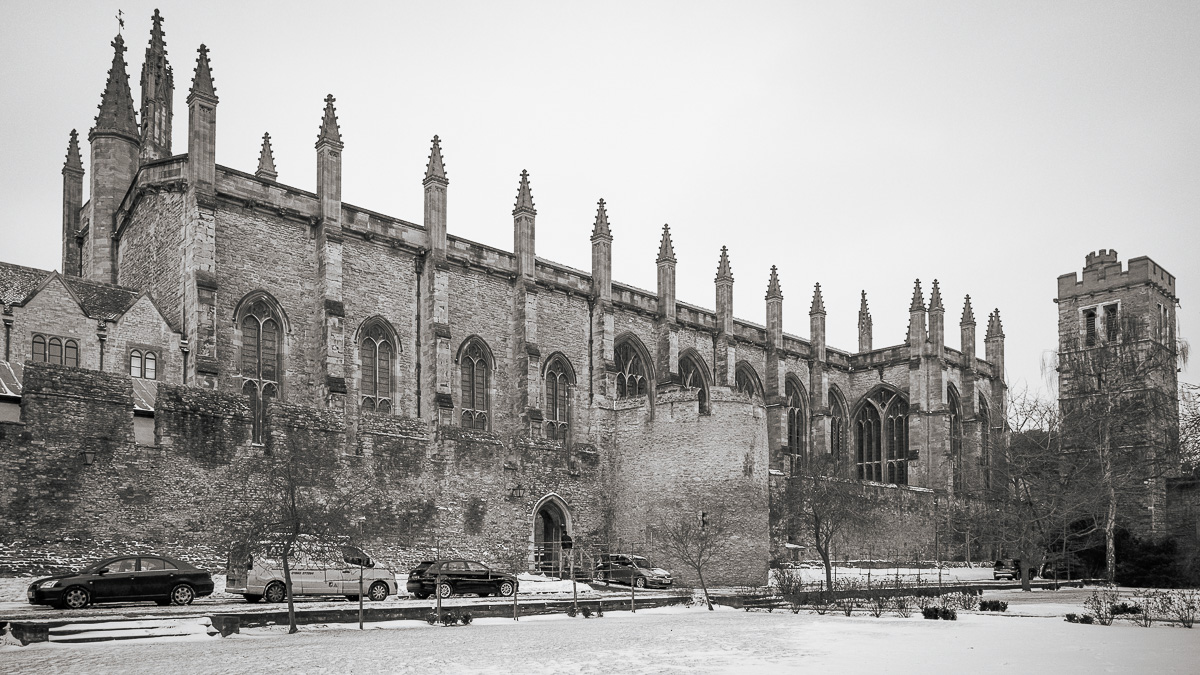 The Application
Please state your interest by emailing Timothy Wakerell with up to three preferred dates from the term's music list. Generally, on Monday the service is sung by men's voices; on Thursday we have a Sung Eucharist. Please note that your email will need to be accompanied by a separate email from a parent, guardian or teacher to the Assistant Organist, Timothy Wakerell, giving their consent for your participation. In your email to Timothy, please include:
Up to 3 dates
Voice type
Would you like to join the clerks for supper in college?
Do you require accomodation? (free of charge)
On the Day
If your application is accepted, you'll be sent the music beforehand; please bring this music with you. You would need to be at the Song Room at New College by 5pm for the pre-service rehearsal at 5.20pm. Cassocks are provided, but you would need to be wearing a collar and tie, dark trousers and black shoes. The service is at 6.15pm (5:45pm on Sunday) followed by dinner in hall at 7.15pm (except on Friday and Saturday).
The director, Robert Quinney, is always happy to hear 6th form scheme applicants sing if arranged with Timothy in advance.
A 6th-former who joined the choir for Evensong recently wrote:
I had a tremendous experience at New College on Tuesday. It gave me a huge insight into what life as a choral scholar, and as a student, feels like.
I very much enjoyed singing Evensong, and I took much away with me in terms of how different the Choir is from our School Chamber Choir. The whole attitude towards singing is completely different and there are many specific differences; for example the way in which the Psalms are sung.

The experience has definitely given me some goals to work towards with my singing. I am enrolled on an Eton Choral Course this summer and I'm hoping that along with continuing work during the next two terms it will help me to improve further.

So I would like to offer my greatest thanks for the whole experience, and also to the choral scholar who looked after me during the service and for supper afterwards.