Springtime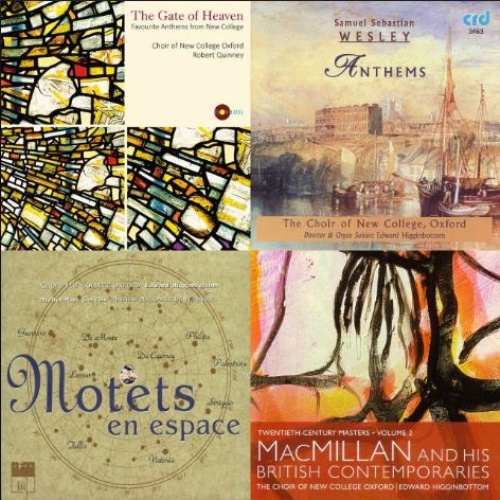 Our fourth weekly podcast celebrates Spring - you can listen here.
Welcome to our fourth playlist! We begin and end with two contrasting settings of a text from the Song of Solomon, My beloved spake. This text, which often inspired composers, has to be the most glorious evocation of Spring in the sacred repertory, and it seems appropriate to include these on the beautiful April day I can see through my window in Oxford. To begin, a short anthem by Patrick Hadley—it must be his most performed work—from a recent disc, made in 2017. To end, almost exactly the same words, but a piece of almost three times the length of Hadley's: this setting is the early symphony anthem by Henry Purcell, recorded here in the mid-1990s with a fine team of soloists drawn, as it our practice in just about all music, from the choir.
Between these two explorations of the pleasures of Spring, a sequence of sacred music for Eastertide. Following last week's Victimae Paschali by Palestrina, here's one by his younger French contemporary Eustache du Caurroy. I think New College Choir is the only British choir to have recorded du Caurroy's wonderful music. Here we have a rolling succession of short imitative 'points', one for each phrase of the plainchant sequence, the outline of which we sometimes perceive in the melodies that pass from one voice to another. And it takes off like a rocket for the final Alleluia!
A rather more dramatic moment occurs toward the end of the next piece: Samuel Sebastian Wesley's well-known anthem Blessed be the God and Father. Following a recitative for lower voices ('For all flesh is as grass…'), the next word is to be 'But': before the singers have the chance to continue, the organ enters with a fortissimo dominant seventh of the tonic chord, E flat, majestically countermanding the mortality lamented in the previous section. Here, the unexpected articulation of a convention of tonal harmony – the dominant seventh chord – is also an articulation of an as yet unuttered word, and behind it a big idea. And perhaps Wesley would never have thought of it had he not been composing for the seemingly inadequate choral resources available at Hereford Cathedral on Easter Day, 1834: the choristers and a single bass, who happens to have been the Dean's butler.
The only piece by a living composer on this week's playlist is by Tarik O'Regan, who studied at Oxford at the end of the last century, and has contributed a number of works to the choral repertory, alongside orchestral and instrumental music and a number of stage works. Surrexit Christus is an early work, and connects back to earlier vocal music – of the Renaissance and earlier – with its imitative texture and overlapping lines. Then we're back to the nineteenth century and a large-scale anthem by Charles Villiers Stanford, If ye be risen with Christ. It's in ternary form, a gentle central section in B flat sandwiched between grander music in D; finally, a faster Hallelujah breaks the symmetry to end the anthem.
Next, a pair of anthems from sixteenth century England—a repertory that appears again and again in our discography, as in our daily work in New College Chapel. In fact, our most recent recording is of music by John Sheppard: all being well, it will released in October this year. Christopher Tye, like Sheppard, lived through the turbluent mid-century, and seems to have embraced the reforms to the liturgy made under Edward VI. In place of the florid style of his earlier Latin music, the anthem Christ rising again from the dead is straightforward in its declamation of the text. This is a recording from 1982—the earliest performance on our playlist this week. To follow, a favourite motet by William Byrd, from his 1591 collection of sacred 'Cantiones'. 'This is the day which the Lord hath made': the Easter associations of this text from Psalm 118, and the consequent admission of the motet into the canon of 'Easter anthems' belie the possible extra significance of these words to a recusant Catholic like Byrd: they were believed to have been spoken by the Jesuit Edmund Campion, and fellow defendants, as the death sentence was pronounced at their trial in 1581.
As last week, we end our Easter sequence with a Te Deum. This time it's an early work by Benjamin Britten, written for a church that no longer exists: St Mark's, North Audley Street in Mayfair. Britten takes a characteristically novel approach to the text, eschewing triumphalism for a quietly energetic opening, a serene central section featuring a treble soloist, and an exciting build-up over moto perpetuo organ pedals to a climax at the words 'O Lord, in thee have I trusted'; finally, Britten's Te Deum comes to rest, but not without a certain wistfulness. Then it's out of church, and into the open air with Purcell—at the correct distance, of course.