The Path of Holy Week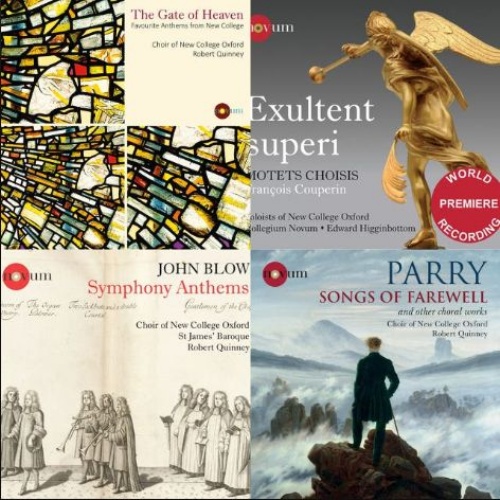 Below, Robert Quinney discusses our latest playlist, which you can listen to here.
Our second playlist follows the path of Holy Week, not quite reaching its culmination in the resurrection—we'll come to that soon enough. New College Choir does not usually sing services outside university term, and our playlist reflects, rather than directly transmits, the Passion narrative. Two of the Sechs Sprüche by Felix Mendelssohn act as staging-posts on the journey: unusually, they both end with the acclamation 'Hallelujah', which in most western liturgical traditions is not uttered until Easter. A major symphony anthem by John Blow evokes the growing conspiracy against Jesus: the psalmist prays 'Hide me from the gathering together of the froward, and from the insurrection of the wicked doer'. This remarkable anthem is related to a historical event: the conviction and execution of the so-called 'Rye House' plotters in July 1683. But its claustrophobic mood is not inappropriate here, and it features some wonderful vocal gymnastics from the bass soloist, who must have been 'that stupendious Base' John Gostling in the original, Chapel Royal performance.
Next we move to Maundy Thursday and the Last Supper, with a contrasting pair. François Couperin's setting of Aquinas's hymn to the Blessed Sacrament, Tantum ergo sacramentum, comes from one of my favourites among Edward Higginbottom's many superb recordings: a sequence of solo-voice performances of several ravishing motets. Rhian Samuel's music for George Herbert's masterpiece, Love bade me welcome, perfectly captures the intimate domestic setting of the poem, in which the host (pun intended) gently refutes his guest's refusals to 'sit down and taste my meat'. Then on, via Mendelssohn's glowering introit for Good Friday, to another piece of Aquinas, this time paraphrased by Richard Crashaw and set to music by Gerald Finzi. Lo, the full, final sacrifice is a favourite piece among singers—indeed, as I recall we included it on our disc of anthems, The Gate of Heaven, at the request of the bass soloist (whom you've already heard standing in for John Gostling), Tom Lowen.
We end not in the glorious blaze of the resurrection, but at the Vigil that traditionally fills the void between Holy Saturday and Easter Day. In its fullest form, this incorporates a sequence of readings and canticles tracing the whole Christian salvation history, from the Creation, through the first Passover to the prophecy of Ezekiel. After the last reading comes the canticle Sicut cervus—which happens to be the text behind every piece on our 2017 disc Like as the hart. First, two solo treble voices sing the opening verses to Ockeghem's music; then, bringing our playlist to a serene conclusion, the classic setting by Palestrina.